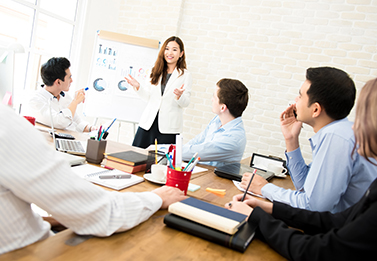 PACE Institute of Management is highly respected for pioneer work through empowering businesses in their management and developing leaders at all levels so that businesses can grow strongly in local and global markets.
PACE is well known for a global ecosystem of management with 8 affiliated schools (specializations in the field of management, including general management, HR management, financial management, marketing management, sales management, production management, supply chain management, and project management), 7 member companies (specializing in management areas), and 9 global partners (the world's leading organizations in management areas).
In addition to the public training programs, PACE also offers in-house workshops which are tailored to the specific needs of each local and foreign-owned organization. PACE also offers training, consulting, and coaching to bring total solutions for developing high-performance people, teams & organizations to achieve sustained superior results.