In this new age, the VUCA era (Volatility, Uncertainty, Complexity, Ambiguity) is not a new phenomenon but has never been as clear and deeply concerned by leaders as today. In order to help business elevate and regenerate comprehensively, leaders need to continuously cultivate core competencies to not only respond promptly to fluctuations but can also make a breakthrough in this crisis period.
In order to accompany entrepreneurs and managers in the current period, PACE Institute of Management organizes a seminar with a topic: "World-class Leadership Development" on Friday, 02/04/2021 at PACE building in Ho Chi Minh City.
The participation of numerous business leaders and human resources leaders is enhanced the fact that leadership development is a top concern and an emerging issue of the business community.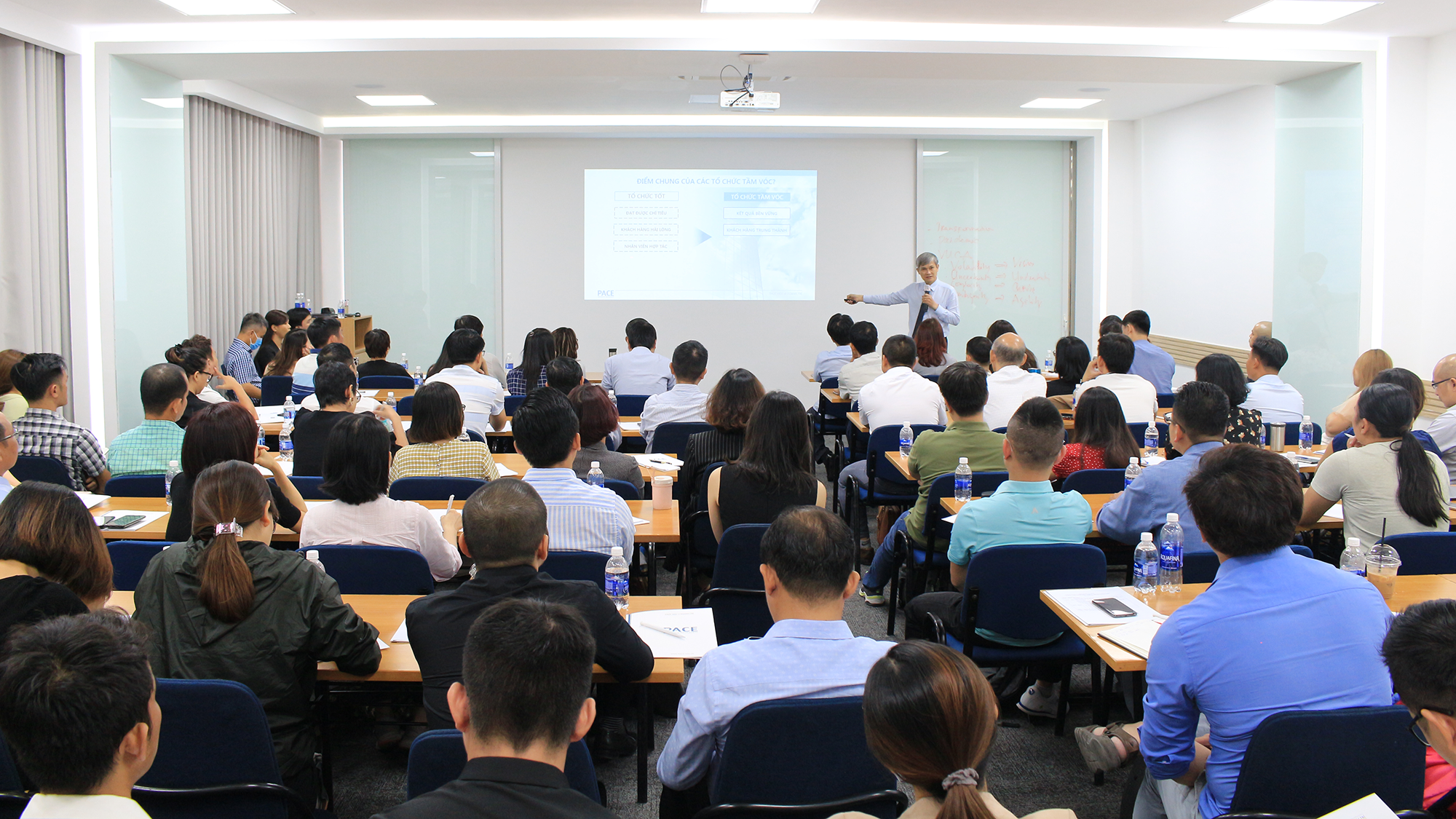 Opening the Seminar, Mr. Vu Duc Tri The - Development Director of the PACE Institute of Management shared that the current challenges coming from the business and today's leadership landscape of entrepreneurs.
This includes the contexts with multiple factors that change rapidly and unpredictably; a dual challenge (both preventing pandemic and accomplishing socio-economic goals); keep being knowledgeable and adaptable to the VUCA world, a rising economy or to this digital age. And in that context, business leaders will face many tough problems to balance many opposing factors such as technology and people, individuality and solidarity, innovation and stability at the same time,...
PACE experts suggested some practical solutions for leaders and organizations toward this issue:
● Organization not only talks about purpose but needs to "embed" them into every aspect of daily work.
● The organization is designed to help employees maximize their ability to think, create and work with machines.
● The organization not only ensures the performance of today but also encourages to be ready for the future.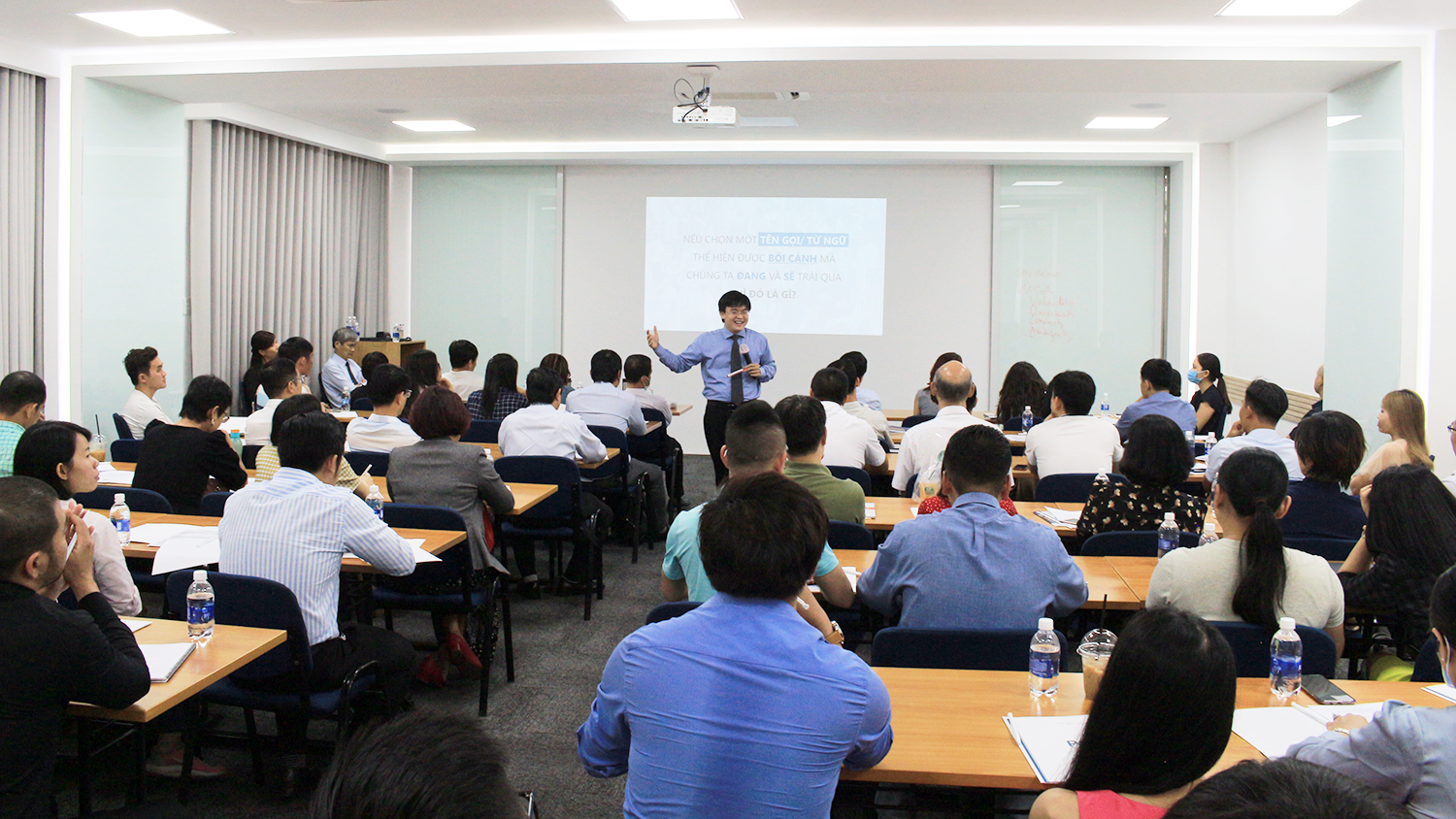 Mr. Vu Duc Tri The stressed that leaders are and will face
with many tough problems of the world of VUCA
Joining with PACE experts, Mr. Hoang Manh Hai - Consulting Director of PACE Institute of Management continued the seminar with a question: "Think of an organization that you admire. What makes them special?"
There have been many opinions given from the multi-dimensional perspective of leaders and HR professionals from the seminar, and base on the research of FranklinCovey (the global leader in the areas of leadership development and strategy execution) Mr. Hai shared a portrait model of a stature enterprise with 4 core elements as follows:
1) Sustainable Results
2) Customer Loyalty
3) Employee Engagement
4) Outstanding Dedication
Mr. Hai also pointed out the common point of these four factors: All of them come from the transformation of leaders.
To achieve this transformation comprehensively, the leader needs to cultivate 5 main qualities:
(1) Leadership thinking
(2) Critical thinking
(3) Execution ability
(4) Integrity & trust building ability
(5) Team leading.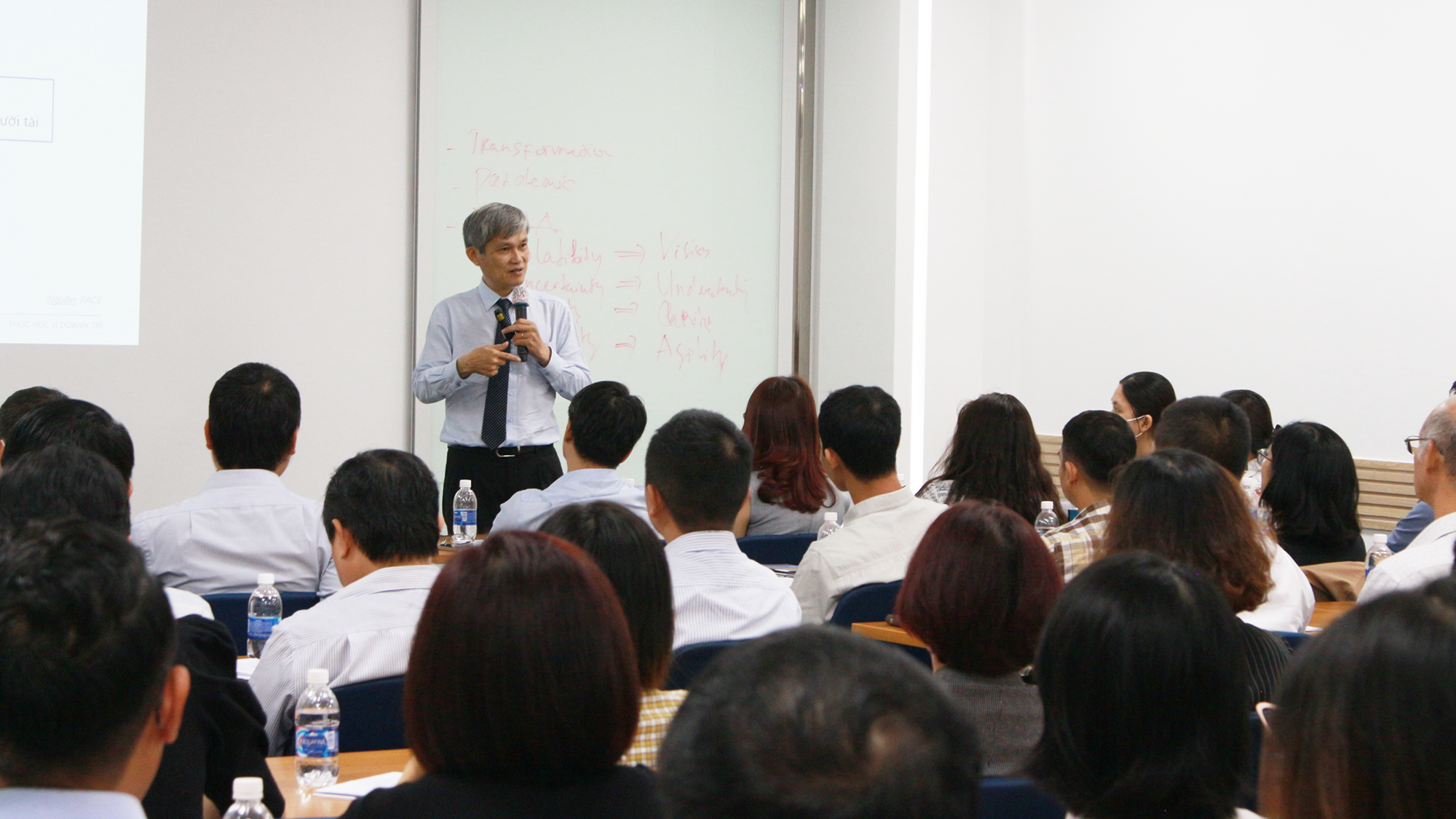 Mr. Hoang Manh Hai emphasized: "All transformations
of a business comes from a transformation within the leader"
The seminar was a place where leaders shared their thoughts about the challenges they have been and will to go through: on the issue of rebuilding business models, attracting and retaining talented people, as well as engagement of the team and the desire to develop a new leader generation.
Thereby, a message was sent to the leaders that before the current difficult times, leadership development is a vital choice and there are 4 factors should be attached:
(1) Focus on important cognitive shifts;
(2) Stick with context and organization;
(3) Practicality and applicability;
(4) Activities contribution to maintain.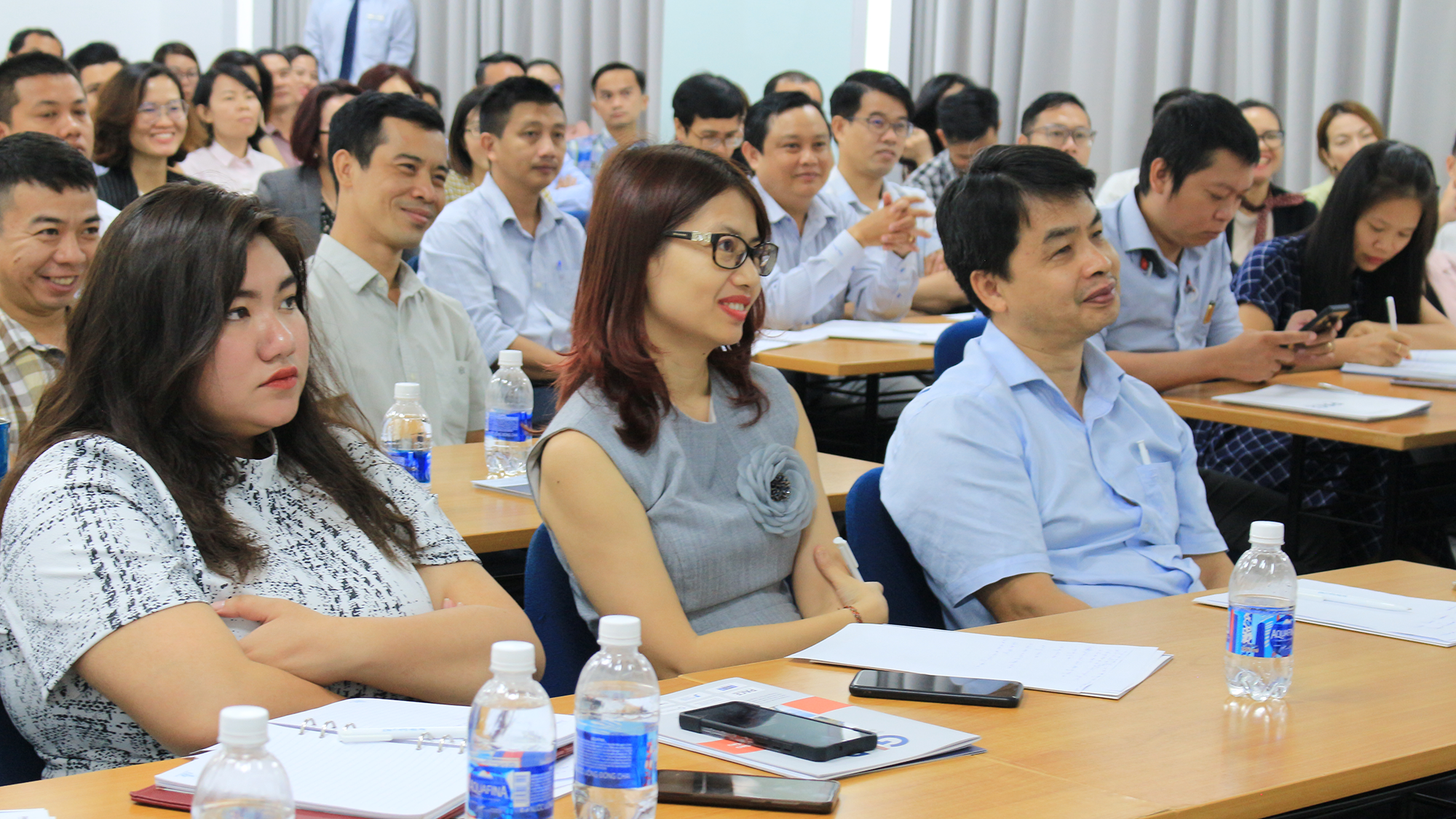 The seminar was also a place where leaders shared their thoughts about the challenge
they have been and will go through on the journey of great leadership
Finally, the seminar opens up the most prestigious leadership development solutions in the world today by PACE Institute of Management and PACE's Global Partners for the business community implemented at Vietnam: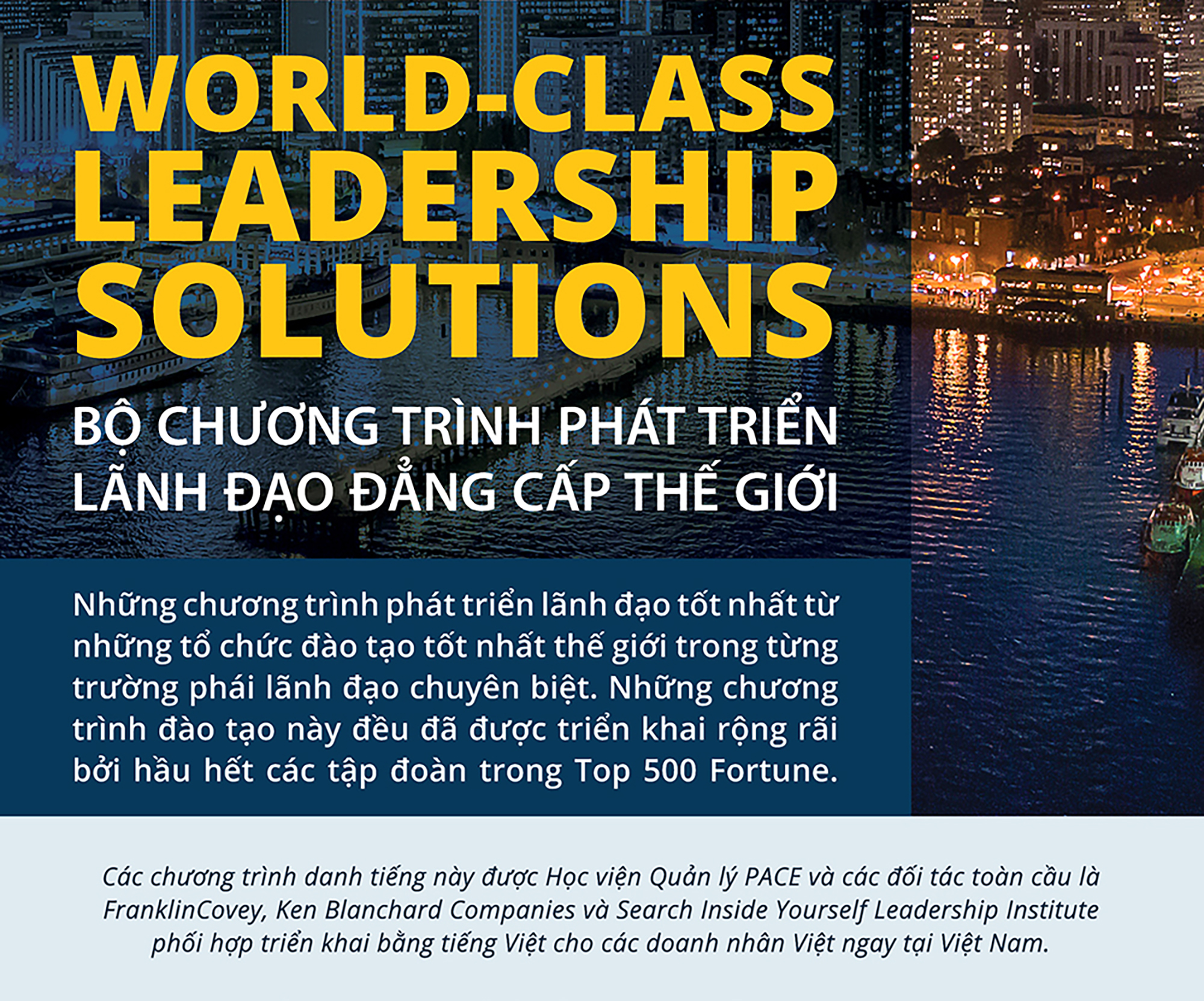 ● "Leadership Greatness: Great Leaders, Great Teams, Great Results" (LG): FranklinCovey is the global leader in the areas of leadership development and strategy execution, and "Leadership Greatness" is a flag-ship training program of FranklinCovey to create great leaders who can lead your organization to greatness.
● "Search Inside Yourself" (SIY): The world's famous training program in Mindful Leadership has been developed by leading experts in Mindfulness, Neuroscience and Emotional Intelligence. Born at Google, globally recognized, now in Vietnam! PACE is the exclusive partner organization of SIYLI to deliver "Search Inside Yourself" in Vietnam.
● "The 7 Habits of Highly Effective People" (7H): Considered a "masterpiece" training of the world and "the most influential business training program of all time" with millions of attendees each year. 7H helps learners become "a better version of ourselves" to lead more effectively, work more effectively and live more effectively.
● "The SLII Experience™" (SLII): The most widely used leadership training program in the world due to its ease of application and flexibility, helping leaders lead the team in a flexible and humane way by understanding employees' potentials and needs, in every situation, with each development level of employees.
● "Leading At The Speed Of Trust" (LSOT): LSOT helps leaders understand scientific methods to build trust in teams, create a culture of integrity for the organization, and turn team trust and that culture into a trusted and sustainable brand in trust crisis era.
In particular, the seminar also brought an overview view as well as answered questions about the most comprehensive and largest scale leadership solution of PACE Institute of Management, which is currently receiving lots of interest from senior leaders: Global Leadership Program (GLP).
This special program (GLP) is designed and implemented by PACE in collaboration with George Washington University (GWU) and four leading training institutions in the world including FranklinCovey, Ken Blanchard, Balanced Scorecard and SHRM, designed and implemented for those who are looking for a breakthrough solution to transform leadership and fully reinvent your business base on global standard.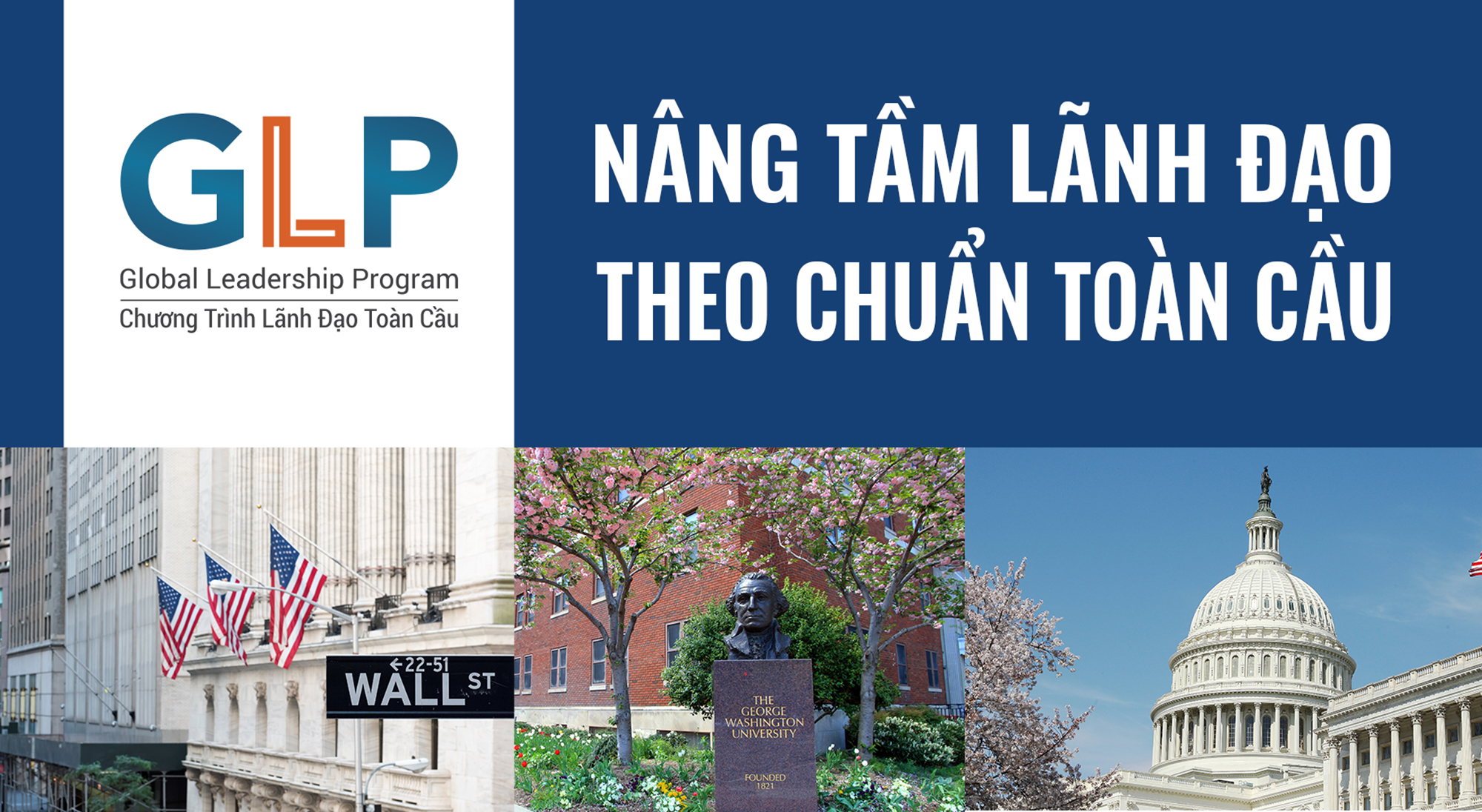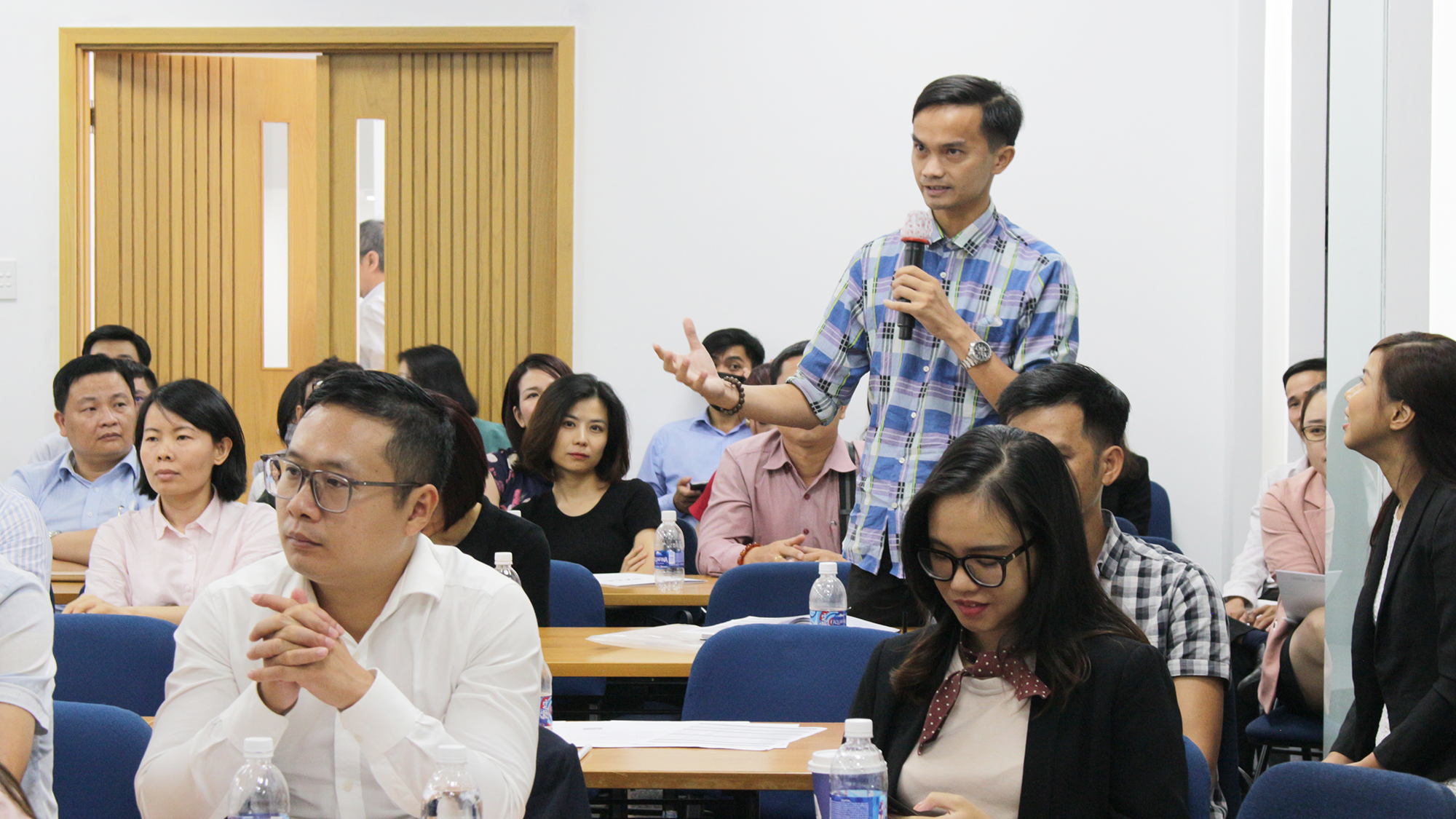 PACE Institute of Management global-standard leadership solutions
has also received huge attention from leaders
By combining expertise, world-class methodologies and suitable corrections to the Vietnamese business context, we believe that solutions deployed by PACE and PACE's Global Partners is the most effective solution to the problem of leadership enhancement according to international standards, which contributes to open a new and world-class governance for the business community in Vietnam.