Host to thousands of ambitious, dedicated and smart HR professionals, the SHRM Annual Conference is the largest HR event in the world. The lastet products & service from every aspect of human resources may be found at the event, which contribute to internationalization of human resourse management capacity.
On June 12 - 15, 2022 the event will include four days with more than 200 sessions, 500+ solution providers on the show floor. Our comprehensive program is designed to give you a full range of HR education. From the basics that all HR professionals need to know, to offerings for C-suite leadership, to the latest ideas that are changing the workplace landscape, plus curated content focused on some of the most pressing issues facing HR: DE&I, workplace culture, talent acquisition and retention, and more.
Due to potential travel restrictions, we are making it possible for international attendees to attend SHRM22 completely remotely. Attendees can participate in a dynamic virtual experience to learn critical skills and network with HR peers from around the world — without leaving the comfort of your home.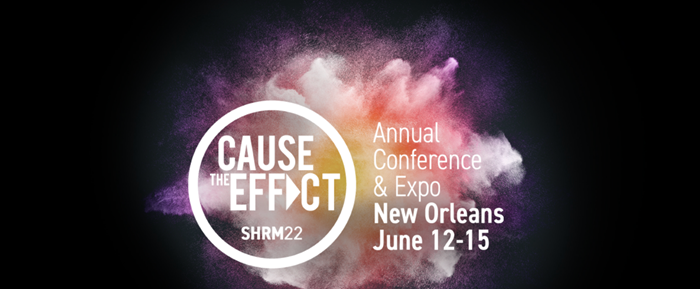 DETAILS INFORMATION OF THE 2022 ANNUAL SHRM CONFERENCE:
Time: 12/06/2022 - 15/06/2022
Location: New Orleans, Louisiana, U.S.
Form of attendance:
- In-Person: Attending the Conference In Person
- Virtual: Online attendance on the online system provided by SHRM

All registration activities through PACE School of Human Resources Management (a member of PACE Institute of Management) – the only authorized of SHRM in Vietnam will be much more preferential than when you register directly:
| | |
| --- | --- |
| Form of attendance | Fee |
| In-Person | 37.130.000 VND (1.580 USD) |
| Virtual | 25.732.500 VND (1.095 USD) |
With just over $1,000, you will be able to connect with more than 20,000 HR professionals from more than 110 countries, as well as learn in 4 days with more than 200 face-to-face talks with leaders and experts on management and human resources. You will also access to the latest trends of the human resource management industry in the world.
For more information about the 2022 SHRM Conference, please contact:
Email: SHRM@PACE.edu.vn
Hotline: 0908 81 95 82 (Ms Thu Hang)
Website: SHRM.PACE.edu.vn