In Beijing, the Tencent Holdings-backed corporation is looking for a machine-learning specialist who can help advance its driverless delivery project, and an algorithm team leader who can optimize its supply, storage, and delivery systems.
Meituan is offering salaries of up to $188,000 and $177,000, respectively, as the loss-making company hurries to bring down the ever-rising cost for delivery drivers.
The Hays report, published on Feb. 7, provides salary information for a range of technology positions, including artificial intelligence developers and cybersecurity consultants, in five Asian economies -- the three above plus Malaysia and Hong Kong. Demand for artificial intelligence professionals is also high, the figures indicates. In China, AI developers can earn up to around $120,000 annually, up 60% from a year ago, while such salaries in Japan have risen 20% to roughly $110,000.
China's IT giants such as Alibaba, Tencent and Baidu rely on big data analysts to improve customer experience and develop new services. AI is also crucial in developing self-driving cars, a sector that many automakers are eager to enter.
"Demand is increasing every year and technology is advancing at such a pace that workers need to be constantly upskilled," said Marc Burrage, managing director of Hays' Japan division. "Supply cannot keep up, so this is the consequence, especially when scarce talent is more mobile regionally and globally."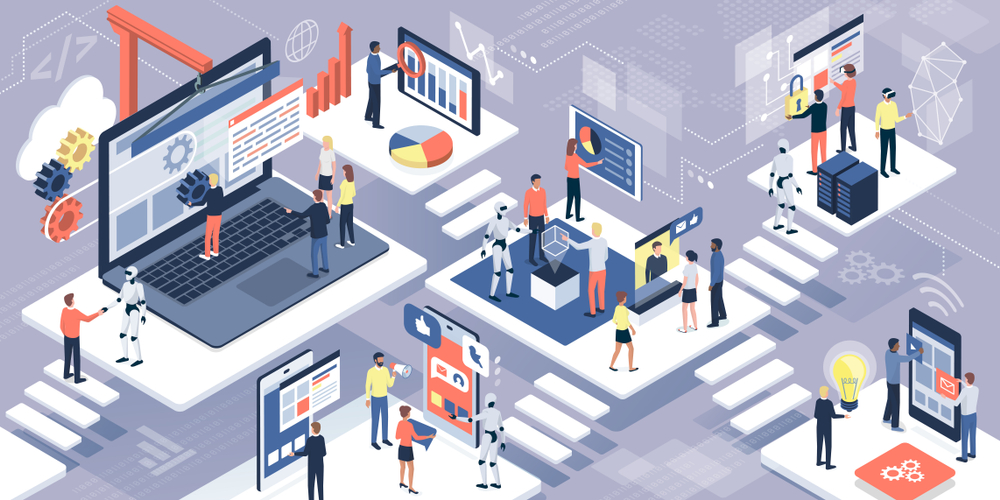 But also have to look at more closely, not everyone is a prerequisite. Because to apply AI into production then the CPO must understand and consider before using it on corporate. By this is meticulous process and need the execute step by step.
The application of AI in business, regardless of the scale, new resolve minor problems in each post it.
Such as problems with customers, who present popular application is the Chatbot, regarded as "virtual customer care" just answers the questions of the customer or product suggestion system for customers based on the transaction history and interact with the website of the business aspect resolution only help users find products faster and buy more services than goods. One of the applications in mathematical operations, only solve part of the logistic problem by optimizing the delivery vehicle.
In particular, in Vietnam, who used recently, while in countries around the world, then the application was started. When that big technology firms such as Google, Amazon, Microsoft has continued to grow, while the mobile device manufacturers such as Apple, OPPO pushing the universal concept to popular by users of its products.
So although Vietnam has not yet started building a big data ecosystem, but can still apply under the open data model instance.
Source Nikkei Asia Review