Gartner research reveals nine critical opportunities for CHROs to effect a more successful leadership transition.
Leadership transitions are challenging. When making the leap to a new position, almost half (46%) of executives across functions — HR included — underperform. For CHROs, the struggle doesn't stem from a lack of skills; it's due to factors ranging from limited support networks to temporary support for the first few months. But executives who effectively plan and execute their transitions reach full productivity nine months before less-prepared peers.
Gartner analysis reveals nine critical moments that CHROs face in their transition and ways to manage these moments to speed their path to efficacy.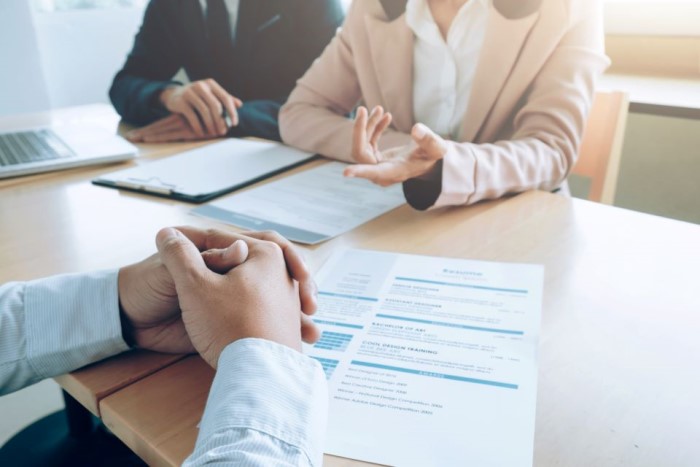 Gartner analysis reveals nine critical moments that CHROs face in their transition
Moment No. 1: Set a clear strategy for your listening tour
Many CHROs begin their tenure with a listening tour — a series of first-time meetings with various stakeholders throughout the organization. Without a clear strategy, these meetings can become exhausting and yield little information.
As a new CHRO, leverage the knowledge of the CEO and HR leadership team to identify obvious and less-obvious stakeholders to engage. The list should include key clients and partners who are most critical to business objectives, end users of talent processes, such as managers and employees, and even relevant regulatory and legal bodies, industry associations and customers.
Focus questions on the most pressing concerns right now, anticipated challenges coming over the next 12 to 36 months, priorities for the CHRO role, and how the effectiveness of senior managers and the CHRO is evaluated.
Moment No. 2: Solidify your working relationship with your CEO
Most new CHROs talk with the CEO about talent priorities during the interview process. During the transition, shift this conversation to building a working relationship with the CEO — as both a direct report and a confidant.
To navigate this potentially complex relationship, map out the key responsibilities that come with each role. As the CEO's direct report, key responsibilities include setting and executing the HR function's mandate and assisting with organizational planning and decisions. In the role of the CEO's confidant, the focus is on coaching and counseling the executive leadership team and providing informal feedback on the CEO's performance.
Moment No. 3: Develop effective relationships with key board members
Gartner analysis reveals only 62% of board members report that CHROs effectively influence board decisions. Informal interactions and conversations outside of the boardroom present an opportunity to understand what board members expect of you.
Before setting up an informal session with the board, be clear on what kind of relationship your CEO wants you to have with the board. With the CEO's blessing, a meet-and-greet with the board provides you with the opportunity to determine board member level of satisfaction with HR's current state and to solicit board member expectations going forward.
Moment No. 4: Build trust with your HR leadership team
While direct reports provide key insight and support needed for a successful CHRO transition, the broader HR leadership team may be reluctant to help because they feel uncertain or afraid of a negative impact. As an enterprise leader, cultivate and reinforce respect and trust within your team, which includes being transparent and truthful.
Team members with institutional knowledge of the organization can help a transitioning CHRO grasp the big picture of the HR team and organization, understand team members' performance and ability, and pressure-test ideas.
"To develop solid relationships with the HR leadership team and create an environment of transparency, new CHROs should set aside time during their first 30 days to gather direct reports and solicit their candid feedback, questions and concerns," said Caroline Walsh, Vice President, Gartner.
Moment No. 5: Align HR leaders to a new HR strategy
Transitioning and new CHROs must gauge team effectiveness and determine how best to align HR staff to their vision and strategy. To evaluate your HR function's maturity, identify what the team thinks are the function's critical priorities and ensure consensus and engagement around the vision for the HR function.
Next, evaluate the capabilities of HR leadership team members in different business-driven scenarios the function will face in the future. The goal is to build a bench that can execute the new or existing strategy but is also flexible enough to adapt to strategy changes.
Moment No. 6: Connect HR staff to the new vision and strategy
Instead of communicating strategy top down, solicit input from HR staff to test the assumptions that inform the new strategy. Invite staff to stress-test the assumptions behind the new HR strategy and give them permission to identify where underlying assumptions are flawed.
Also empower HR staff by communicating relevant functional and business data and establishing the link between business data and the HR staff's day-to-day work. This enables members of the HR function to prioritize their work based on organizational needs.
The CHRO can also make their HR staff more autonomous by creating a more flexible, employee-focused goal-setting process, based on linking organizational goals to individual HR staff goals and enabling HR staff to take ownership of their own goals.
Moment No. 7: Generate credibility and momentum with a quick win
CHROs who secure a notable win in the first few months of their tenure often outperform their peers. To achieve the most value from a quick win, involve others in the process; collaboration on a high-value opportunity is a hallmark of strong enterprise leadership.
That said, don't be so focused on quick wins that you undermine performance by alienating certain teams. The best transitioning CHROs identify opportunities for collective quick wins with their teams, which will greatly increase the chances of success.
Moment No. 8: Elevate talent discussions with the board
A CHRO's first board presentation is a capstone moment in their transition, as it offers an opportunity to reveal the strategy and cement credibility. Getting this meeting right often leads to the CHRO having more input into business decisions.
To effectively link talent to strategy during your first board presentation, do the following:
Before the presentation, work with the CEO to understand and agree on strategy and talent objectives.
Invest time to determine how to expose top talent directly to the board and tie talent to business decisions.
Explicitly connect talent strategy to corporate strategy by prioritizing content on talent issues most related to organizational objectives and results.
Make sure discussions over CEO succession don't crowd out other key talent risks.
Moment No. 9: Navigate the political environment
New CHROs have a unique, yet risky, opportunity to directly confront and address any lurking barriers to performance. Get ahead of challenges or controversies by identifying them early on, coming up with recommendations and ensuring they can be quickly enacted. Choose thoughtfully which barriers to draw attention to and when, challenging the status quo on issues most vital to the job.
"It's most helpful for a CHRO to determine in advance the criteria they'll use to assess which challenges to undertake," said Walsh. "Consistently challenging things is the easiest way for a CHRO to burn through their credibility."

Source: Entrepreneur.com