Marketers are learning key lessons as they navigate current economic conditions, many of which will likely remain part of their strategy in a post-COVID-19 world.
There's very little new content in the world right now that doesn't reference the ongoing COVID-19 pandemic, and clearly this article is no exception. In addition to changing the day-to-day world around every one of us, this societal and economic shock to the system has had serious repercussions for marketers across every vertical, no matter how sheltered their revenue streams might have previously seemed.
Every day, we're learning new coping techniques, both personally and professionally, and will continue to recognize new lessons coming out of this crisis for years to come. Let's look at some of the key lessons that have already emerged, as well as some of the brands that have positioned themselves as intuitive leaders rather than frightened followers.
Lead with actions, not words
In the email world, the rules have changed—and fast. It didn't take long for the flood of corporate emails that everyone received on the subject of coronavirus to become a punchline, prompting viral tweets like, "Oh sweet, I was wondering how every corporation I've ever given my email to was handling COVID-19."
Despite such laments, we are seeing brands being more judicious in their mailings. For example, between March 1 and March 26 this year, an Infogroup analysis found there was a 56.56% decrease in email sends compared to the prior year. Despite the lower volume, open rates fell from 26.23% in 2019 to 25.32% in 2020. COVID-19-themed emails are seeing a particularly high delete rate at 12.18%, compared to 11.31% across all emails this year, and unsubscribe rates across marketing emails are on the rise. In other words, people are paying attention to their inboxes, and brands need to proceed with care.
Email messaging has had to evolve quickly in the era of COVID-19. Consumers have had enough of the "we're protecting you" emails that cite existing protocols and general commiserations. To be truly relevant, companies must review their data, understand what the pandemic means for their customers and communities, and leverage their email programs to support and communicate the real-world changes and actions they're taking as a result.
We've already seen a number of examples of this pandemic sparking meaningful initiatives on behalf of companies large and small. For example, Facebook, Microsoft, TikTok and others partnered with the World Health Organization on a hackathon designed to build tech solutions to coronavirus-related challenges. Meanwhile, numerous brands have rallied to support healthcare workers in various ways. Delta, for example, started offering free flights to eligible medical volunteers and went on to expand these efforts, while sports apparel company Fanatics halted production of jerseys and turned its efforts to making face masks.
Even modest gestures can have great meaning at this time. For example, Just Salad launched a charitable buy-one-give-one program that donates meals to students and families in need. Meanwhile, DoorDash was quick to launch Local Restaurant Saturday, waiving its delivery fee on orders from local restaurants to help keep small businesses open and support local communities as an early mover in this regard. Through these initiatives, brands' actions speak louder than their words, and these efforts are key in demonstrating real-world relevance and value to subscribers, all while building brand equity.
Every brand needs to show a human side
Especially in times like these when people are more reliant on digital connections, email campaigns should be crafted in a way that humanizes the brand behind them. By supporting people and organizations in need, brands demonstrate commitment to their communities and society at large, and this commitment is embodied in the people who keep these companies running day in and day out. Why not open a window into the lives of these people at a time when human connection is being craved above all else?
Communications that provide value to subscribers while humanizing their brands will go a long way in times of crisis. Express, for example, sent out a simple communication in which its employees shared their favorite work-from-home outfit ideas, accompanied by a video screenshot of the team. Meanwhile, Spartan Race has been keeping in touch with subscribers through mailings featuring employee-led at-home workouts. Brands that put in the effort to connect their people to their customers in unique ways will see positive results.
Be willing to rewrite the playbook
For many brands, the pandemic has challenged the very core of their business models. The strongest among them are finding ways to stay in touch with their communities by providing whatever adaptation or baseline version of their products and services they can. Restaurants and grocery stores have rapidly embraced curbside pickup and delivery models, and many are getting behind social initiatives designed to rally support within industries and communities. Event companies are moving their in-person gatherings to online conferences and webinars. Despite store closures, retailers like Michaels are keeping in touch with subscribers by hosting online craft sessions and other activities valued by newly home-bound customers.
Some business transformations have been even more dramatic. For example, some breweries and distilleries have pivoted to become hand sanitizer manufacturers for the time being. Meanwhile, hair product brand Essations, when faced with widespread salon closings, pivoted to consumer-direct sales and partnered with its network of stylists to create styling content that featured the company's products. This network keeps the stylists earning money through unique codes when they might not be otherwise working during these uncertain times and created real value for customers of Essations that will be vital to growth in the future.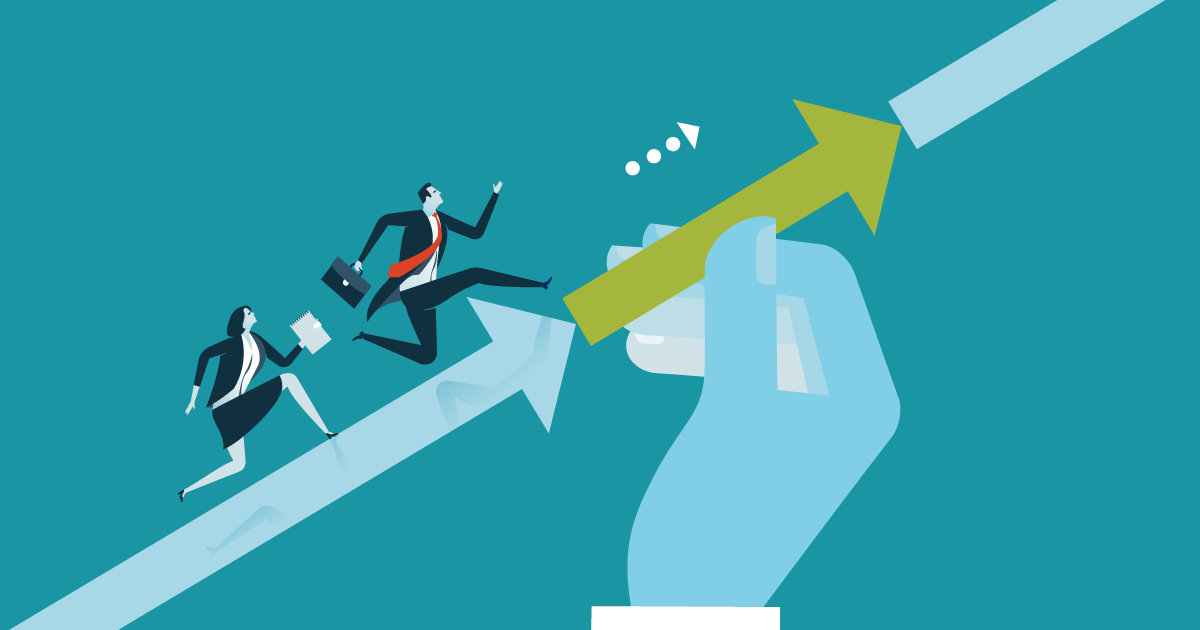 Planning for the "new normal"
While many brands are looking forward to a "return to normal," they actually need to be planning for the "new normal." Make no mistake: This pandemic is changing consumer behavior at a fundamental level and speeding up new technology adoption exponentially. The post-COVID-19 world will revolve around on-demand customer needs. Simply put, we're not going back to our old "normal."
As a simple example, consider the restaurant industry: Even after COVID-19 recedes, restaurants might decide that curbside pickup is a useful feature to continue offering. Likewise, local retailers that began offering FaceTime consultations as a means to serving home-bound customers might realize that people want such flexible options on a permanent basis. Likewise, universities have been forced to evolve to video conferencing solutions instead of classrooms. With the cost of higher education and student loans worrying these generations and students becoming comfortable with this lower-cost alternative, will COVID-19's impact disrupt the entire system? I don't have all the answers, but I do know that higher education will not go back to the way it was.
The global pandemic has posed the need for a new crisis playbook. As a part of operating by this new playbook, brands need to be identifying the "survival" changes they've made that have been embraced by their customers and ensure they bake those features into their core business models going forward. Above all, companies must seek to humanize their brands and their employees through their communications during this unique time of societal disconnect. The brands that emerge strongest on the other side of this crisis will be the ones that took the time to deepen their connections with subscribers, rather than merely adding to the noise in their inboxes.
Source: Marketing Land