For much of the debate around AI and automation over the past few years, the discussion has revolved around how computers will be replacing humans in the workplace. It's not a narrative I necessarily subscribe to and believe it's far more likely that technology will complement the work humans do.
"A common misconception about implementing new technologies in the workplace is that employer/employee relationships become more fragmented and less personalized, potentially contributing to a disgruntled workforce" said Omri Dekalo, CEO of Ubeya, an On-Demand Workforce Management platform. "We've actually seen the opposite. We've seen new technology lead to incredible things like greater employee engagement and higher levels of satisfaction and productivity, but it's really down to how you use it and relies on using the technology that is best for you and your workforce's unique set of circumstances."
That said, however, both sides of this debate tend to over-simplify things somewhat, as a recent paper from the Georgia Institute of Technology and Georgia State University illustrates. Their research originated after a growing number of stories began to emerge about the life of those working both for tech companies themselves and in tech-heavy workplaces.
As such, the researchers wanted to better understand how the introduction of technologies such as AI into the workplace can affect employees' well-being.
"The well-being of the worker has implications for all of society, for families, even for productivity," the researchers explain. "If we are really interested in productivity, worker well-being is something that must be taken into account."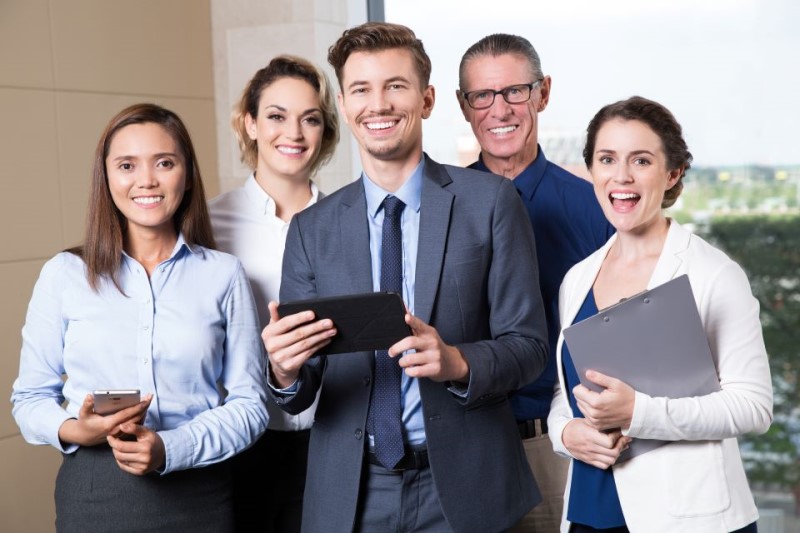 If we are really interested in productivity, worker well-being is something that must be taken into account
A fresh look
The researchers argue that while substitution of workers with technology is universally viewed in a negative light, the use of technology to complement workers is usually viewed more positively, with workers moving up the value chain into higher-skilled tasks that affords them greater freedom and creativity.
They found that things aren't quite so straightforward, however, as they explored the possible impact automation might have on the workplace across five distinct channels: job insecurity, cognitive load, sense of meaning, worker freedom, and external monitoring.
They examined data from the General Social Survey, which contains a section on worker well-being. They looked at data from 2002 to 2018 and correlated the well-being scores with the risk of automation measurements developed by Carl Frey at the University of Oxford for 402 occupations. The aim was to see if there was any correlation between the risk of automation and things like stress, insecurity, and job satisfaction.
A mixed picture
The analysis reveals that while workers whose job is impacted by automation seem to experience less stress at work, they also seem to suffer from poorer health and worsening job satisfaction. These risks were especially prominent in roles where the risk of automation was at its highest.
"There were some interesting contradictions as we explored a few different hypotheses," the researchers say. "There's the optimistic outlook about more freedom on the job, but there's also this concept of loss-of-meaning. Maybe you're a truck driver, but now you're just sitting in the passenger seat. Your job's easier, but it's not necessarily better. Stress may be down, but you're not challenged or doing meaningful work."
A dynamic process
The researchers remind us that this is largely a dynamic process with lots of different factors interacting at once. For instance, while stress is often a bad thing, too little of it can lead to boredom, so it's important to keep things in balance.
What was quite clear, however, was that workers valued autonomy an awful lot, and so if technology reduces the autonomy people have at work then that is only likely to produce negative outcomes.
"Autonomy is a driving factor in worker well-being," the researchers explain. "One way that policymakers or firms could address negative impacts is to let workers know what's going on, empower them or involve them in the process, so they don't feel like they're losing autonomy and just being surveilled and being dictated to by machines. How a company involves its workers in the process really matters."
The researchers hope that alongside the work of people like Rosenblatt that they will be able to adjust the lens policymakers, researchers, and companies themselves use when considering the impact of technologies such as AI on workers.
Source: Forbes