In business, intellectual honesty refers to using factual evidence to make decisions — always seeking truth when solving problems and putting aside personal ambitions. And its importance increases with your level of influence within the company.
When organizations embrace intellectual honesty, it helps drive continuous learning and openness to new ideas. This mindset can often lead to improvements throughout the organization, especially if intellectual honesty is ingrained in your corporate culture.
As a CFO, you can benefit from conducting a professional assessment of yourself through the lens of intellectual honesty. Stepping back to objectively appraise the quality and range of your skills, knowledge and experience can help you make a thoughtful, strategic plan for achieving your career goals, such as:
Enhancing your performance and value in your current role
Preparing for the next step up in the business (i.e., becoming CEO)
Laying the groundwork for taking a new professional direction
A fearless assessment of your professional self should also include a critique of how you lead — and whether your approach is relevant to the times. It may require working with human resources to seek candid feedback from trusted mentors and peers to give you a clearer picture of your level of performance.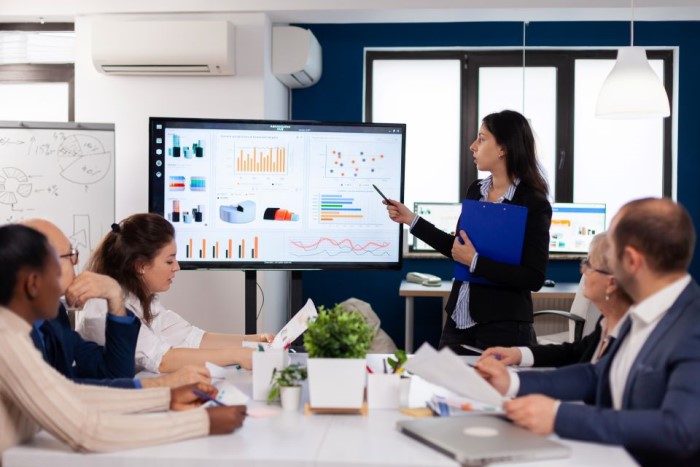 A fearless assessment of your professional self should also include a critique of how you lead.
A New Set of Metrics — and Expectations
Being intellectually honest about what you bring to the table as CFO is an especially valuable exercise right now. Many companies, forever changed by pandemic-related disruptions, are thinking differently and much more critically about what it means to be an effective leader.
For example, many organizations have firmly embraced the VUCA leadership principle, which stands for volatility, uncertainty, complexity and ambiguity. It's a military concept that emerged after the Cold War that leaders can use to manage rapid and unpredictable change and the associated risks. In business, VUCA thinking has been applied to everything from strategy planning to crisis management.
Given the business lessons learned during the pandemic, the VUCA way of thinking is well on its way to becoming standard practice for company leaders. According to a recent article in Forbes
, succeeding in a VUCA world requires leaders to set clear goals, keep expectations clear and simple, and remove ambiguity and complexity wherever possible. Planning in the face of uncertainty is also a necessity. So, too, is being an adaptive leader, whose attributes and competencies include authenticity, strategic thinking, an emphasis on innovation, and the ability to instill confidence and positive attitudes in others.
Reflecting on the renewed interest in VUCA by businesses, Thomas Lim, a public service coach, asserts in a recent Forbes article that leaders should prepare to see their performance measured against a new set of metrics. Because the pandemic has upended how the world operates, Lim says, organizations need to adapt if they expect to emerge stronger, and that process "starts with a reframe of 'What makes for an effective leader?' and 'What characteristics do we desire to see in them?'" He lists soft skills like empathy, accountability and litheness (the ability to flex and stretch in response to growth and change) among these characteristics.
Asking Tough Questions to Arrive at Honest Answers
CFOs at leading companies are on the front line of helping their business invest in recruiting, reskilling and upskilling talent to create a workforce that's more agile and resilient. For CFOs, assembling a strong, well-rounded finance team is a high priority within that broader initiative. With that in mind, here are three intellectually honest questions CFOs should ask of themselves in order set a high standard and be an effective leader in the new world of work:
1. Am I prepared to help the company succeed digitally

?
Many CFOs have been less than enthusiastic about supporting digital transformation efforts in the past because these initiatives are expensive, often experimental and usually slow to deliver a return on investment. But the
need to accelerate transformation during the pandemic changed that thinking. Many CFOs now make it their business to understand modern data analytics, cybersecurity and more.
For any CFOs wondering if continued investment in digital transformation is important, Harmit Singh, CFO of Levi Strauss & Co., offers this advice in an op-ed: "C-suite executives need to understand that digital transformation is a key part of sustainable profitability and shareholder value creation, even if the costs can be hard to understand upfront."
Singh also recommends that CFOs "befriend automation" and push their teams to do the same to help drive efficiency and free staff to focus on more value-adding tasks for the business.
2. Do I understand changing dynamics and expectations around ESG reporting?
The CFO has a critical role to play in the company's sustainability strategy, which has real consequences for the business. Environmental, social and governance (ESG) data about sustainability; diversity, equity and inclusion (DEI); data security and privacy; and other practices can be tied to public disclosures and should be managed effectively with technology to ensure quality in reporting. (Yet another reason to champion digital transformation.)
Even financial leaders who recognized years ago that their company could benefit from ESG reporting have started rethinking whether the business is doing enough. Social activism and emerging regulatory pressures are among the reasons ESG reporting is becoming a much higher priority and why it's worthwhile for CFOs to ensure they have a firm handle on what is quickly becoming high-stakes reporting for the business.
3. Am I doing enough to identify and nurture future leaders?
At the very least, CFOs should evaluate what are they doing to ensure the company maintains a robust pipeline of future leaders within the finance department, a critical engine for the business. One strategy top CFOs are adopting is aligning their succession planning with DEI efforts — a win-win.
How can a CFO identify a potential successor? Doreen Remmen, senior vice president of operations and CFO for the IMA, suggests in a recent article they focus on whether the candidate understands the realities of the role, is a proven leader, can stretch beyond technical skills to more strategic thinking and is adaptable in a crisis. For CFOs who are intellectually honest with themselves, finding a candidate who fits that bill should be like looking in the mirror.
Because CFOs are typically very experienced and understand the complexities of running a business, it's not always easy for them to simplify processes, eliminate ambiguity and even show empathy. But taking an objective look at themselves to root out long-held beliefs that could stand in the way of being effective as a leader in the new world of work is especially critical and why intellectual honesty is a key tool for moving forward.
Source: Forbes.com