On August 25, 2022, PACE Institute of Management and ATD - Association for Talent Development (The world's largest association for L&D professionals & corporate trainers) successfully held a Live Webinar on the topic "HOW TO BECOME A MASTER TRAINER" with the participation of nearly 150 participants who are business lecturers, university lecturers in business administration and experienced experts in Training & Development / Learning & Development (L&D) and Talent Development (TD).
Dr. Wei Wang, ATD Global Sr. Director shared that the most important principle in Training and Development is Learner-Centric. This method is not easy because the trainer needs to have a comprehensive look at all aspects of training, from needs assessment and planning to designing, delivering, and evaluating.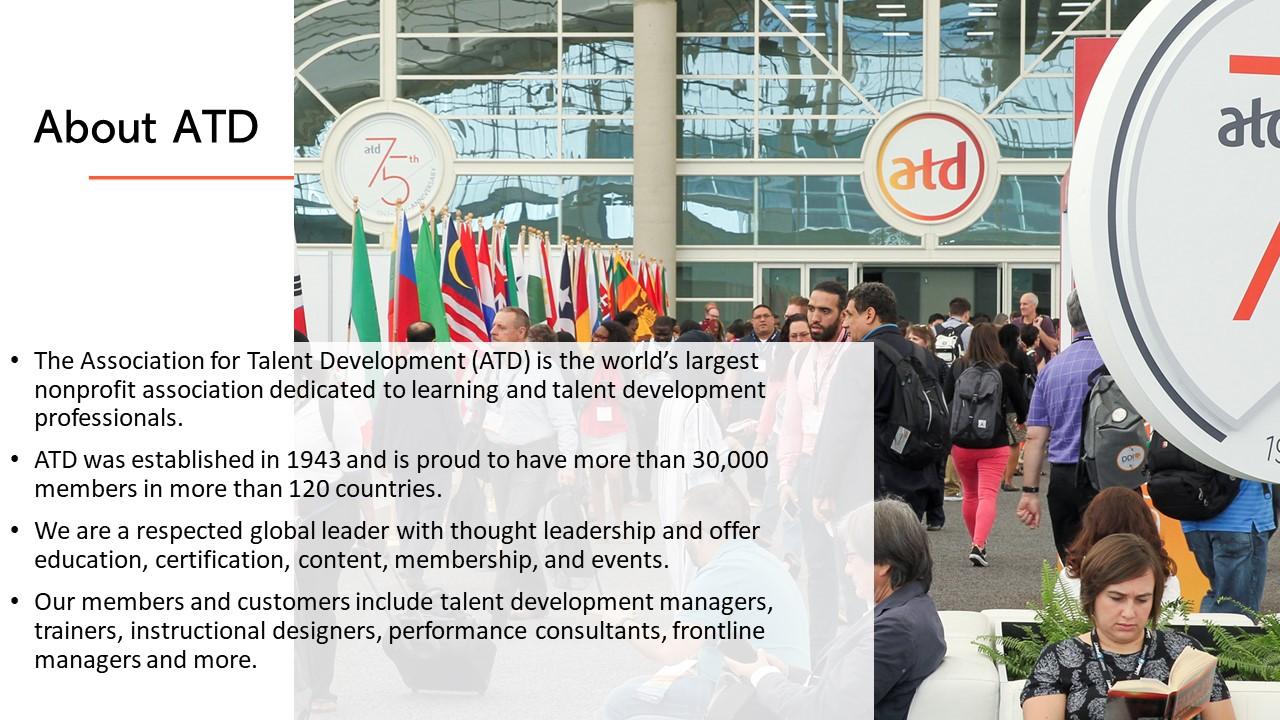 Ms. Seema Nagrath Menon – Head of CALM Worldwide (Center for Action in Learning Management) shared about the new trends of Talent Development (TD) and Learning & Development (L&D). There are 5 important trends including:
Upskilling and Reskilling Are Key for Organization Growth & Employee Satisfaction

Organization Continues to Invest in Formal Learning

Hybrid Team Development

The Rise of Technology-Based Learning

The Development of L&D Professionals
From the above trends, the speakers show the importance of becoming a Master Trainer according to global standards that will help you elevate and develop your career.
Dr. Wei Wang shared why those who want to grow in L&D and Corporate Trainer need to become ATD Master Trainer:
Boost credibility and validate your train at a mastery level

Gain access to ATD's comprehensive Talent Development Body of Knowledge and receive tools, resources, and templates to use on the job

Earn the industry recognized ATD Master Trainer designation and digital badge

Accelerate your pathway toward achieving the APTD® or CPTD® certification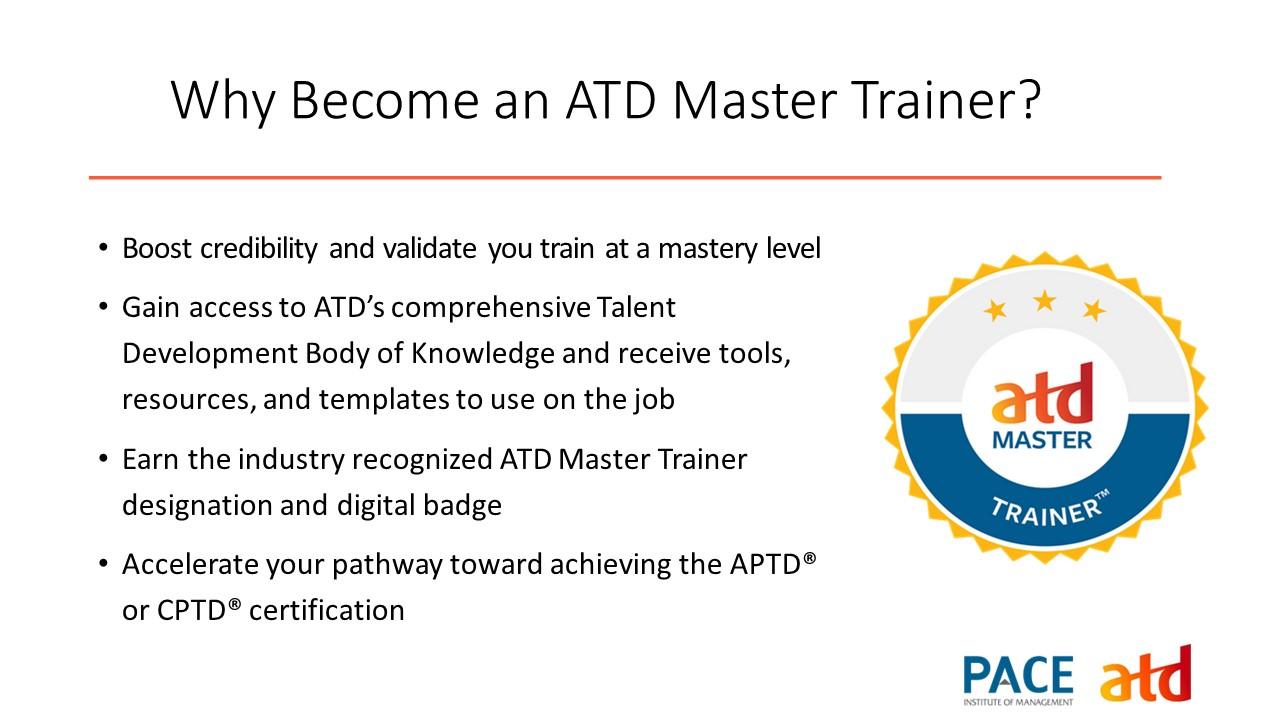 The speakers bring a lot of value to participants and them to gain more in-depth knowledge about Talent Development (TD) and Learning & Development (L&D).
PACE Institute of Management is an authorized partner of ATD to deliver the ATD Master Trainer Program for corporate trainers and L&D professionals in Vietnam.