Human Resource Director Career Info
| | |
| --- | --- |
| Degree Level | Bachelor's degree; master's preferred for some positions |
| Degree Fields | Human resources, labour relations, organizational development, industrial psychology, business administration |
| Certification | Optional certifications include Professional in Human Resources, Senior Professional in Human Resources and Global Professional in Human Resources |
| Experience | 5-7 years of experience in the field |
| Key Skills | Strong verbal and written communication, decision-making, leadership, problem-solving, and people skills; knowledge of federal and state labour laws; use of time accounting, human resources, accounting/payroll, enterprise resource planning, and resume submission software |
| Salary | $113,300 (2018 median salary for all human resource managers) |
Sources: U.S. Bureau of Labour Statistics, O*Net Online, Monster.com (July 2012 job postings)
A human resource (HR) director is a high-level executive who plans and implements budgets, policies and procedures related to staffing, labour relations, training, compensation and compliance. Many human resource directors manage a staff, although directors may handle more of these responsibilities hands-on at smaller organizations. HR directors may also be called upon to consult with senior management regarding special issues and planning for the organization. Travel may be involved, and work weeks may be longer than average. HR directors are often required to have some key skills. These include strong verbal and written communication skills; knowledge of federal and state labour laws; decision-making skills; leadership and problem-solving skills; and knowledge of time accounting software, HR software, resume submission software and accounting/payroll software. Human resource managers in general earned a median salary of $113,300 per year, according to the U.S. Bureau of Labour Statistics in 2018.
Earn a Bachelor's Degree
The minimum requirement for becoming an HR director is typically a bachelor's degree in human resources or a related field. Degree coursework covers staffing techniques, negotiation tactics, labour management and dispute resolution. An internship may also be required for completion of the program.
Whether or not their program requires an internship, students are advised to complete one. According to the Society of Human Resource Management (SHRM), most entry-level positions require at least one year of experience.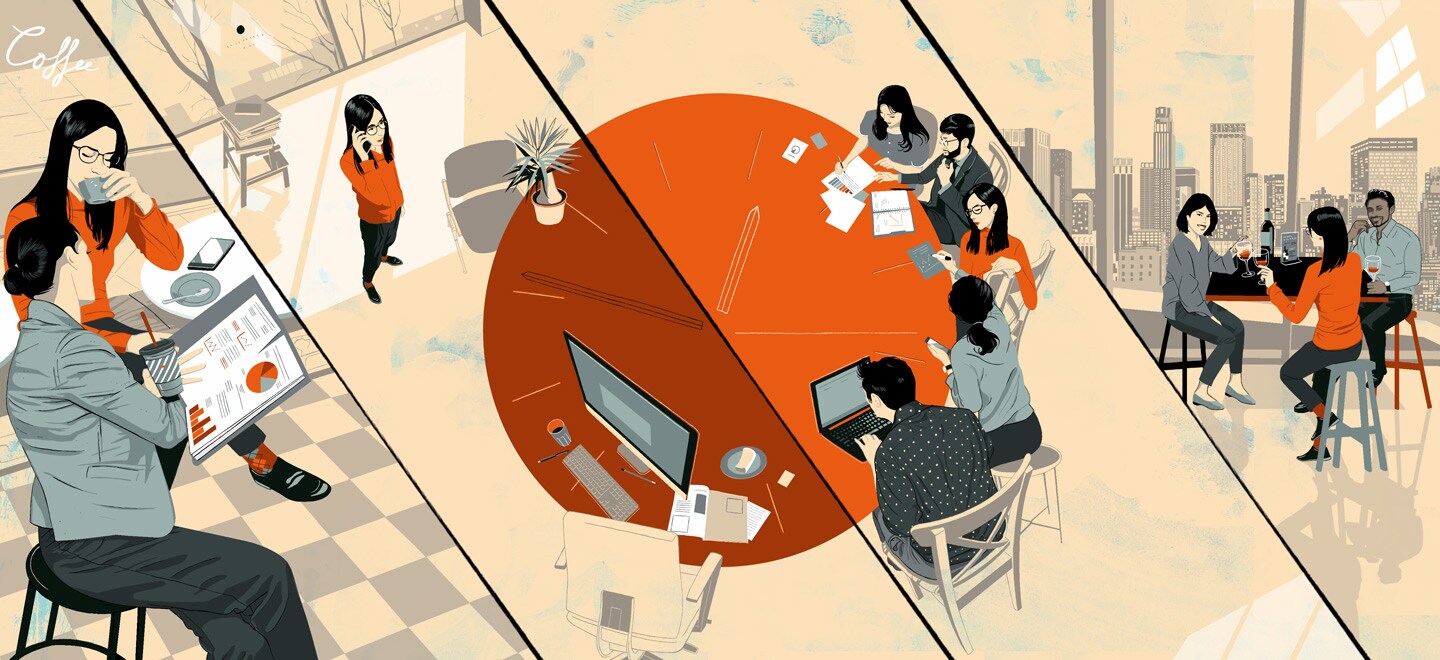 A human resource (HR) director is a high-level executive who plans and implements budgets, and procedures related to staffing, training, compensation and compliance.
Many jobs are found by word of mouth. Students can build a network by joining student business organizations and professional organizations. Some organizations host annual conferences with events specifically for job seekers.
In some geographic areas and industries, employers may prefer that HR directors are bilingual, both to facilitate communications between employees and management and to promote a diverse workplace.
Training new hires is also part of the job description for human resource directors. Students can take public speaking courses or join a public speaking group to learn how to better convey information and instructions while providing training.
Gain Work Experience
It may be easier to enter the field in an HR specialist position focusing on recruiting, training, benefits coordination, labour relations or risk management. Over time, specialists build their skill set and experience with different areas in HR, which is helpful for eventual promotion to HR director. Since director is a generalist position, candidates must be knowledgeable about multiple areas in HR. Employers hiring HR directors look for at least five years of experience in staffing, compensation, benefits and other aspects of human resources, including HR software.
The daily responsibilities of an HR director require interaction with employees, including conflict resolution. It is important that professionals hone their communication skills in order to handle all kinds of situations effectively.
HR directors are required to inspire others to do their jobs to the best of their abilities. Professionals can gain experience at work by taking project management roles. Outside of work, they can build their leadership skills through church, community or civic association volunteer opportunities.
Earn a Graduate Degree
According to SHRM, a graduate degree in human resources or a Master of Business Administration can help candidates compete. Master's degree coursework can help professionals fill holes in their experience or receive in-depth instruction on topics that include training, compensation, collective bargaining and employment law. An MBA program would broaden a candidate's business skills while also offering focused coursework in HR subjects.
Become Certified
Some professional organizations have developed guidelines to standardize the industry. Certifications from these organizations can indicate that candidates have a certain level of knowledge and may provide better job opportunities for HR directors seeking to advance in the field. According to the U.S. Bureau of Labour Statistics, some employers prefer to hire HR directors with certifications. Certifying bodies for human resource directors include SHRM, the American Society for Training and Development and the International Society for Performance Improvement.
In conclusion, aspiring human resource directors should earn a bachelor's degree in a field such as human resources or business administration before going on to complete an internship, gain work experience and possibly even earn a graduate degree in the field.
Source: Study.com