To better understand CHROs, Russell Reynolds turned to our proprietary database of psychometric profiles of nearly 9,000 executives, and compared information on current CHROs against more junior human resource professionals, as well as other C-suite executives. The data shows that CHROs are unique, demonstrating psychometric traits clearly different from their colleagues.
STANDING OUT WITHIN HR
Only a small percentage of HR professionals will ever become a CHRO. What separates these individuals from their HR colleagues?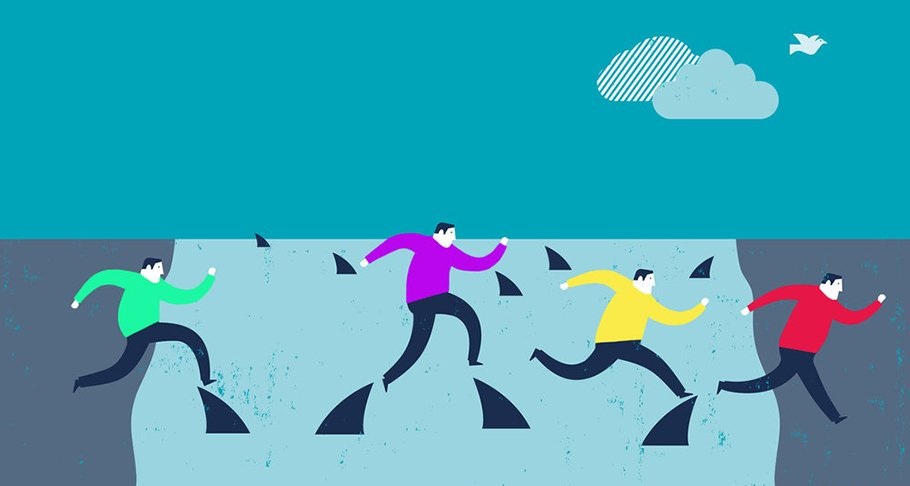 Active mind
Relative to their fellow HR professionals, CHROs have more active minds. Rather than simply work with the ideas and models that helped them in the past, they continuously seek out new ideas and insights. They also possess a keen independent streak that allows them to embrace emerging, and sometimes even disruptive, practices.
Reading people and situations
HR professionals at all levels deal with people day in and day out, but CHROs go above and beyond in how they interact with individuals from across the organization. Relative to their colleagues, CHROs read people and situations more actively and with clearer understanding, and are quicker to change their approach, behavior, or talking points based on the needs of a specific situation. This is undoubtedly aided by their incredibly active mind.
Systematic planners
The decisions made by HR have a long- lasting impact on the organization. They influence who joins, who leaves, and how well people perform while in role. CHROs recognize that their actions can have significant repercussions across the organization. As a result, they are organized and systematic in how they plan, and proactive in how they approach their work. They are naturally deductive thinkers, constantly connecting the dots between multiple parts of the business and between multiple issues, and able to think several steps ahead practices.
STANDING OUT WITHIN THE C-SUITE
HR professionals deal with a diverse array of constituents and stakeholders throughout their career, including essential partnerships with business unit heads and those who lead other functions. Once an HR professional rises up to the CHRO spot and enters the C-suite, they have the added challenge of finding their place on the executive team. Based on an analysis of CHROs and other CxOs, it is clear that CHROs have unique psychological traits that they bring to the table.

Independence of Thought
As mentioned earlier, CHROs have active minds. They are stronger deductive thinkers than their peers; constantly seeking out new ideas, and connecting dots between various parts of the organization, between different people, and most crucially, between different opportunities. They read people and situations well, and can develop a clear-eyed assessment of what is really going on. Notably, they possess an independence of thought that is especially valuable in the C-suite, reducing their likelihood of falling victim to groupthink.
Practical Empathy
Not surprisingly, as the member of the executive team most focused on people, CHROs are naturally more caring, more sensitive, and more supportive than their fellow leadership team members. They are naturally more responsive to "people problems" in the organization. They can bring to debates and discussions an especially valuable understanding of how a specific decision or action will be interpreted by the workforce, and what the impact will be on morale and retention.
Stabilizing Influence
Lastly, and perhaps most importantly, CHROs are a stabilizing influence on the executive team. These are individuals who have spent their careers dealing with heated, emotional situations, and they understand how to make people feel listened to and engaged with. CHROs have some of the strongest active listening skills among members of the C-suite, making them especially valuable sounding boards and advisors within the senior ranks.
Source: RussellReynolds.com